A Man Shared A Shocking Photo Of What COVID-19 Did To Him After Six Weeks In A Hospital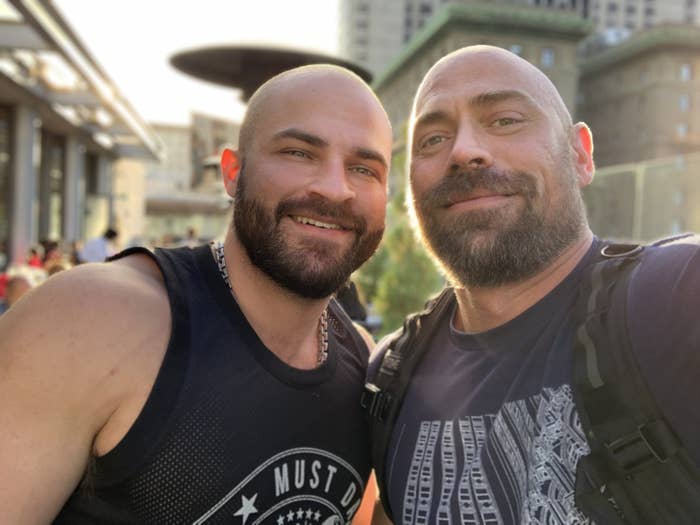 Courtesy of Mike Schultz
As he sat in his bed in a Boston hospital's
coronavirus
ward, Mike Schultz chatted with one of his favorite nurses about his treatment of being sedated and intubated.
"I thought only a week had gone by," he told BuzzFeed News.
That's when she let him know he hadn't been in the ward for one week — he'd been there for six.
"I was so weak. This was one of the most frustrating parts," he recalled. "I couldn't hold my cellphone; it was so heavy. I couldn't type, because my hands shook so much."
The 43-year-old nurse from San Francisco had no underlying health conditions. He normally worked out six or seven times a week. He weighed about 190 pounds. When he spoke with BuzzFeed News on Tuesday, weeks after he'd been able to start eating foods again, he weighed just 140 pounds. His lung capacity is only now starting to slowly come back.
Last week, Schultz
shared a photo
of the toll COVID-19 had taken on his body to his 30,000 Instagram followers. The picture on the left was taken about a month before he first got sick. He took the photo on the right in a recovery ward. It exhausted him to stand up from the bed for a few minutes to take the picture, he said.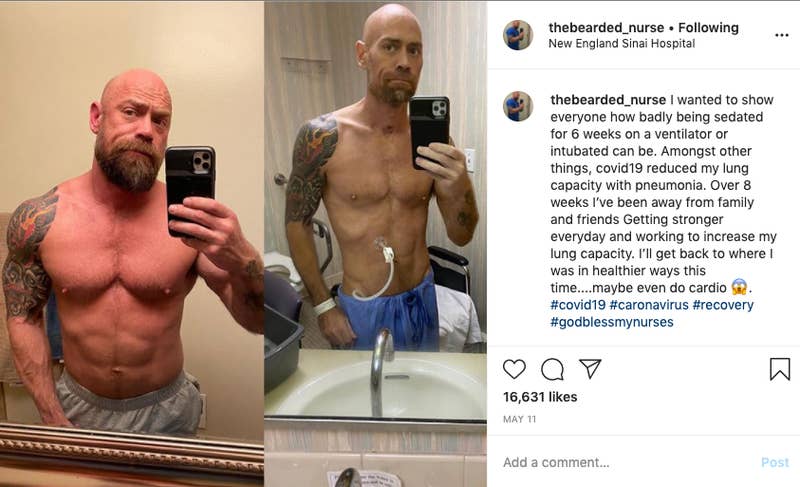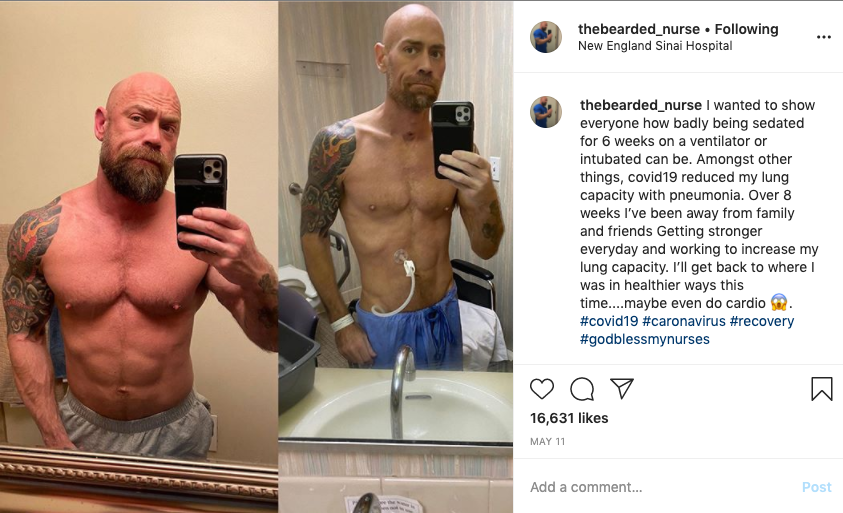 Mike Schultz (right) with his boyfriend, Josh Hebblethwaite (left).
A Man Shared A Shocking Photo Of What COVID-19 Did To Him After Six Weeks In A Hospital
Reviewed by
Your Destination
on
May 20, 2020
Rating: