More Than 50 People Say This Cop Framed Them For Murder. Now Prosecutors Are Going To Review His Cases.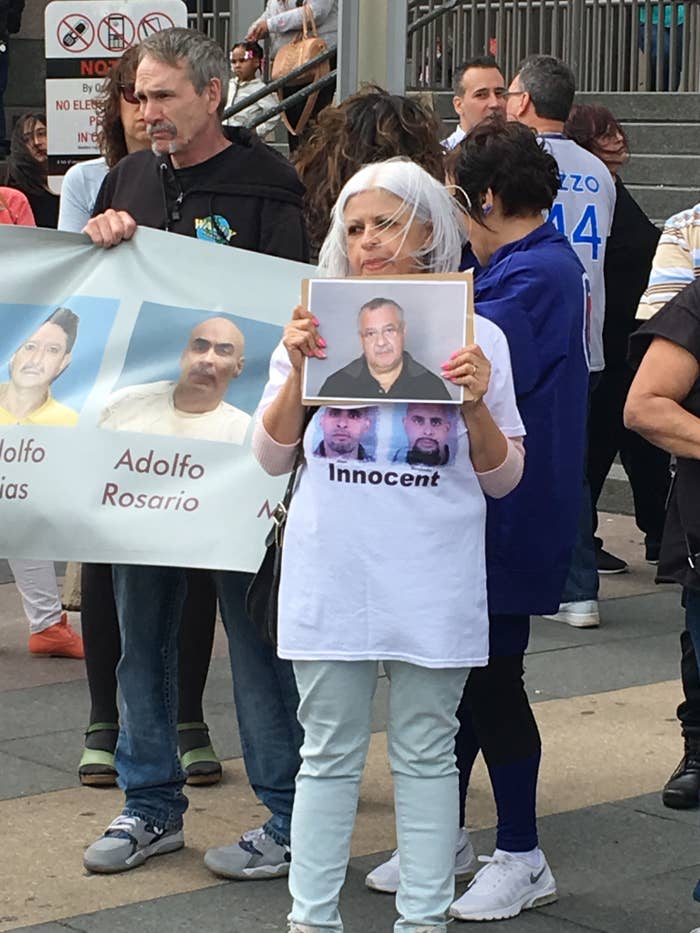 At least 20 people have already been exonerated in cases where Guevara was at the helm, but at least 14 remain in prison; at least 16 have completed their sentences but still have convictions on their records. Others have died behind bars.
Adduci wrote that the review is part of the state's attorney's "mission to seek justice equitably" and build trust in the criminal justice system by remedying "convictions that should not stand."
A spokesperson for the Cook County State's Attorney's Office referred BuzzFeed News to its letter when contacted for comment. A lawyer for Guevara did not immediately return a request for comment. In the past, Guevara has declined to comment on his cases; when asked about them under oath, he has asserted his Fifth Amendment right against self-incrimination.
In that meeting, Tepfer said, he and his colleagues laid out what they say are hallmarks of Guevara's misconduct — from allegations that the detective told witnesses whom to select from a lineup to claims of his physical abuse.
Many of those findings were previously laid out in BuzzFeed News' investigation. Not long after finishing their presentation, Tepfer said, he received a phone call from one of State's Attorney Kim Foxx's top deputies, saying the office wanted to develop a strategy to ensure justice in these cases.
Civil rights attorney Jennifer Bonjean, who has won exoneration for a handful of Guevara defendant cases and is currently arguing the innocence of three more, said that when the detective's cases are examined in isolation, the evidence of his alleged misconduct isn't always obvious. But when considered collectively, she said, shocking patterns are readily apparent.
"I hope there's some teeth in it," said Bonjean of the state's attorney's letter. "These cases take a lot of work, a lot of initiative, and I hope there's the manpower, the commitment behind that statement. "
More Than 50 People Say This Cop Framed Them For Murder. Now Prosecutors Are Going To Review His Cases.
Reviewed by
Your Destination
on
May 15, 2020
Rating: